Feel the ultimate freedom and get a great dose of adrenaline! Find the most important facts about Bungee jumping in the article below.
Description
Bungee jumping is an adventure sports activity, which has become extremely popular during the last years, gaining more and more fans.
It involves a person jumping from a great height while connected to a large elastic cord.The high structure from which the jump is made can be a building, a bridge or even a hot-air balloon or a helicopter. Special training or clothes are not required for the jump. In fact, the procedure is pretty simple. Climb up. Get tied up. Dive.
While the person jumps, the cord stretches to the ultimate point and the person oscillates up and down until all the kinetic energy is dissipated and the jumper is pulled up by the people in charge.
Apart from the adrenalin rush, bungee jumping can also be considered a stress releasing activity. On top of that, the ones who will dare to try it will overcome their fears and they will feel like they are capable of anything.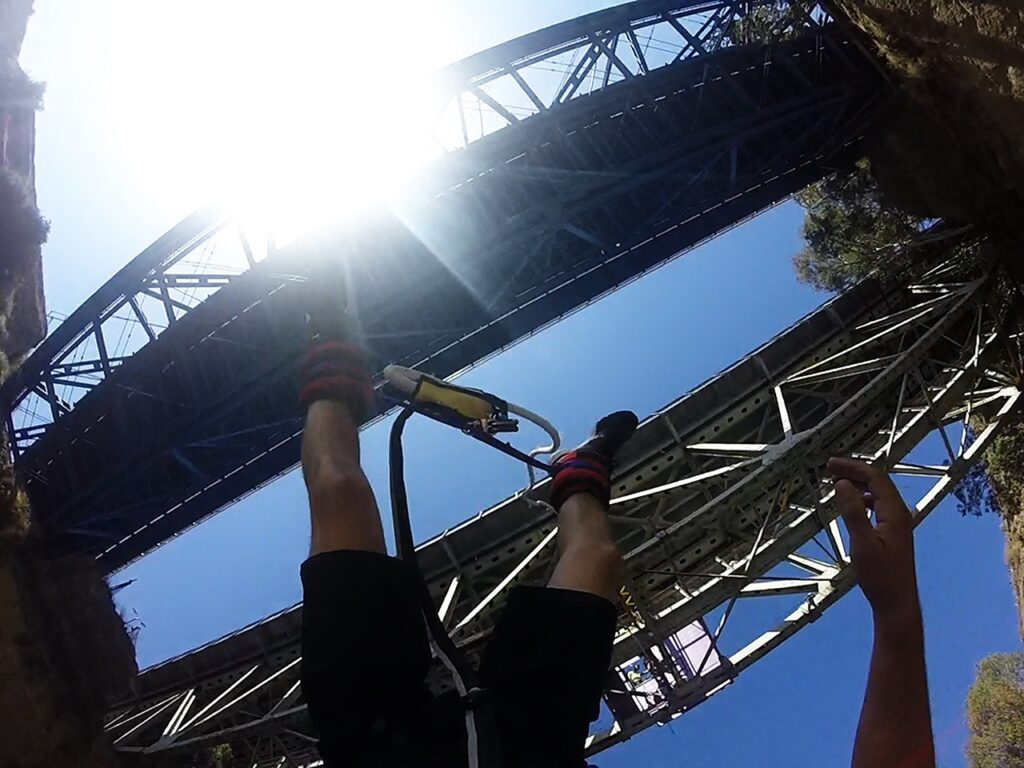 History
The first jumps were initiated in England, in 1979, with America and New Zealand coming next. However, the first reports are traced back to the Pentecost island.
According to the myth, one of the inhabitants was abusing his wife, who, in her attempt to escape, climbed up a tree. When she saw her husband climbing too, she decided to jump off after first tying liana to her ankle. Liana is a plant species that grows in rainforests and looks like a rope. The man, in his desperate endeavour to catch her did not think of doing the same thing as his wife and just jumped. As a result, he died while the woman survived. Since then, men villagers started practicing jumps from a great height using liana as a rope.
Over the years, this process has been used in the context of their rituals as a test of courage and passage to adulthood, known as Land diving. Their goal is to hit the ground without dying, since the vines are tied around their ankles and absorb momentum.
Here's a video of my first attempt. Check here.
Terms and conditions
Who is capable of trying it?
Adults over 18 years old in good shape
Weight: 45-107 kg
People with the following health issues are excluded:
Pregnancy
High blood pressure
Diabetes
Epilepsy
Neurological disorders
Cardiovascular diseases
Bone diseases
Dislocations
Bungee spots in Greece
Some of the most popular bungee jumping spots in Greece are the Corinth canal at 78m and Aradena's bridge in Chania, Crete at 138m (which is the highest bridge for jumping in Greece and the second highest bridge in Europe). Occasional jumps are undertaken in other places of Greece as well, such as at Zakynthos' shipwreck, but only certified jump masters are allowed to jump.
Indicative cost
The cost of an amazing dive into the void can vary from 65€ to 100€. The price depends on the company as well as whether you want your experience to be recorded or not.